At Boyds Creek Animal Hospital, we love what we do - and it shows! We believe that taking care of your beloved pets is our calling in life. We want to offer you and your pet the care and compassion you both deserve. Please visit us here, online, or call to arrange a tour of our hospital.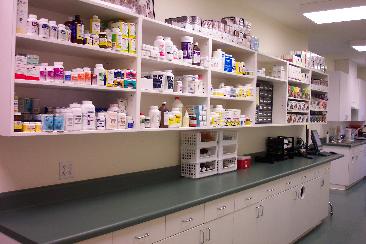 Our hospital is certified by the American Animal Hospital Association! Please visit our AAHA page for more information about our hospital's recognition. We are Sevier County's first AAHA hospital, and 1 of only 7 veterinary hospitals in a 50 mile radius to have received this certification.

We strive each day to strengthen our commitment to helping animals in need and to renew our promise to exceed expectations in animal care and in our hospital facilities.

2nd Annual
Walk & Wag Event
In Memory of Abby Gibson
Abby Gibson's mother, Jennifer, put together this wonderful event to honor the memory of her daughter. Abby passed away on June 3rd, 2010 from injuries she sustained in a horseback riding accident. Abby loved animals and was passionate about helping them. Her dream was to attend the University of Tennessee College of Veterinary Medicine and become a veterinarian. In her memory her family established the Abby Gibson Memorial Veterinary Medicine Scholarship Endowment at UTCVM.
The Walk and Wag event is on Saturday June 1st from 10-2 at Victor Ashe Park. There will be a memory dog walk, vendors from various animal related organizations/rescues, veterinary clinics, etc. 100% of the proceeds collected will go directly to Abby's scholarship endowment.
Please come out and join us!!!
---
We continually update our webpage, so stop by often to see what's new.