Choosing a Veterinary Hospital
Choosing the right veterinary hospital can be one of the biggest decisions you ever make regarding your pet's health. Veterinary practices vary widely. From the rural mixed-animal practice that sees everything from barn cats to cattle, to the state-of-the-art referral centers and veterinary teaching hospitals that offer such advanced procedures as CT Scans, MRI, and Nuclear Medicine, there is large choice in the type of care you can choose for your pet.

Aside from the type of veterinary medicine practiced, many other areas can vary as well. Practice philosophies vary. Staff experience and motivation will vary. Protocols and standards vary. Hospital facilities and equipment, hours of operation, and emergency care will all vary. And, of course, cost will vary.



While most veterinary hospitals and veterinarians offer good, and even excellent, care, there will be those that offer lower qualities of care. You may be able to notice some differences from one hospital to the next based on your experiences while you are there. But other ways practices will varies may not be so obvious. For example, were you aware that vaccines vary greatly in cost and quality, and that some vaccines have more risk of side-effects than other? Did you know that many in-house diagnostic tests can also vary in accuracy - tests like feline leukemia, heartworm, and parvo. There are many different companies that manufacture test kits - and they range in cost and quality. Tests like fecals need to be set up properly for a full 15 minutes, or be centrifuged, and then they must be read by a trained staff member who can identify and classify the many different microscopic eggs and larvae. You are relying that the staff members have been trained properly, and can identify parasites when they see them. Quality of care, equipment, products and supplies will vary greatly from practice to practice.

With so many options to choose from, how do you go about deciding what hospital is best for you and you pet? If you follow these simple steps, you will no doubt find the best veterinary care for you pet in your area!



1.) AMERICAN ANIMAL HOSPITAL ASSOCIATION
First, check to see that your animal hospital is a member of the American Animal Hospital Association (AAHA). Since 1933, the AAHA has been setting standards in the veterinary industry in order to continually improve the quality of veterinary medicine available to pets. Accreditation by AAHA demonstrates a hospital's commitment to excellence in veterinary care. Only a select number of hospitals have achieved this prestigous accreditation. Our hospital has recently received our AAHA practice accreditation! We are proud to announce that our hospital is 1 of only 6 animal hospitals in a 50 mile radius to have met or exceeded AAHA's standards of care and passed the accreditation process. We received our AAHA accreditation in July 2005.
It is worth mentioning that it is very difficult to attain accreditaton by the AAHA. In order to become accredited, animal hospitals must demonstrate that they follow the numerous protocols and standards of care outlined by AAHA. The hospital must go through regular inspections, devise written protocols and standards of care for patients and clients, invest in the necessary equipment as outlined by AAHA, and the staff must complete extensive training
programs.





2.) ARRANGE A TOUR
Call your veterinary hospital to arrange a tour. Seeing "behind the scenes" can tell you much about the quality of care being offered to your pet. You may even want to bring your pet with you on the tour. See how the staff interacts with your pet - do they try to make your pet's visit a positive experience?
When touring, use all of your senses. How does the clinic look and smell? If you can smell animal odors, your pet definitely can, which can add to his or her stress. Is the waiting area clean and tidy, or is it disorganized? Do you feel comfortable? How clean is everything? Do the exam rooms appear to be organized and well-stocked? Is there an extensive and organized pharmacy? What kind of vaccines does the hospital use? Pay particular attention to the diagnostic equipment: is there Ultrasound? Endoscopy? X-ray? In-house Laboratory? Electrosurgery or Laser? Make sure there are IV infusion pumps to administer IV fluids. Does the hospital use safer (but much more expensive) water circulation pads instead of electric heating pads (which can cause thermal burns and injury, even electrical shock) to warm the animals? Make sure you inspect where the animals are housed. Is there a separate area for potentially contagious animals? Are the kennels stainless steel and able to be thoroughly sanitized? Carpet can never be fully cleaned or sanitized, and except for disposable mats near entryways and exits, has no place in a veterinary hospital.



3.) EVALUATE STAFF CREDENTIALS
Veterinarians should display their licenses and diplomas. Both veterinarians and licensed veterinary technicians must have passed a licensing exam and must complete required ongoing education each and every year. Licensed veterinary technicians have an associates degree and have undergone training in many areas of patient care. Do not be afraid to ask about areas of special interest or training that your veterinarian or practice team members may have acquired.

4.) VACCINE PROTOCOL
Vaccine protocols are changing. Many pets do not need annual vaccines each and every year for many diseases! Newer vaccines are continually being introduced that have increased duration of immunity. Vaccine protocols MUST be personalized for your pet. Please talk to hospital staff members about the type of vaccines they use, and about the frequency of boosters that your pet will need.

5.) APPOINTMENT LENGTH
When you schedule your pet's appointment, ask how long that appointment is for. Many hospital schedule only 15 minute appointment blocks! It is impossible to complete a full history, perform a comprehensive physical exam, and discuss medical and behavioral conditions in 15 mintues. At our hospital, we routinely schedule 30 minute appointments. Some consults are scheduled for as long as 45 or 60 minutes.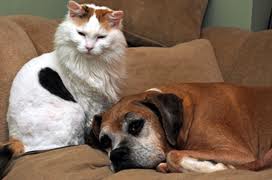 6.) MEET THE STAFF
Your pet's veterinary care staff should be made up of wonderful caring people that love animals. Animal health care providers need to be gentle and patient, and always have you and your animal's best interest in mind at all times. Talk to your staff. Get a feel for their personalities and their abilities. There needs to be good connection, and your veterinarian and staff should be interested in being there for you throughout all of your pet's life stages. In addition, make sure there is a low staff turnover at your hospital. While it is expected that some staff members will eventually move away, or may leave work for health and family reasons, most hospitals should have a low staff turnover. A low staff turnover means that the hospital has good work environment and that employees are valued.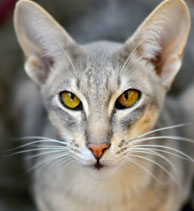 7.) A WORD ABOUT COST
Excellent veterinary care for your pet is costly to provide. Veterinary hospitals are not subsidized in any way. We do not receive money from our state, grant money, donations from pharmaceutical companies, or money from pet health insurance companies. (For these reasons, it is often said that veterinary medicine could be a model for how human health care should be.) Our expenses are many, and just like anything else, our expenses our rising. Education and training costs are on the rise, as are the cost of fees and travel expenses to attend seminars and conferences on the latest advances in veterinary medicine. A veterinary hospital sees all types of cases, from dermatologic disorders to emergencies, and we need to be equipped with special supplies and drugs in order to be prepared for whatever animal health crises may arise. We spend a good deal to keep our pharmacy and emergency drugs stocked in the chance your pet has an emergency. We invest in specialized equipment and instruments, such as x-ray, ultrasound, and endoscopy, to be able to provide the superior level of care your pets deserve. We also must pay our excellent staff well, and our staff members need to be trained and sent to conferences to increase their knowledge and ability in order to better serve you and your pets. For these reasons, and for many others, it is essential that you do not choose your veterinarian based on cost alone.

If you have any questions or concerns about your pet's care, please do not hesitate to contact us!






Appreciate the Quiet Times in Life.